Welcome to the Sugarloaf Mountain Region of AACA.
FACEBOOK PAGE: SMR's Annual Antique Auto/Parts Swap Meet.
FACEBOOK PAGE: Sugarloaf Mountain Region AACA.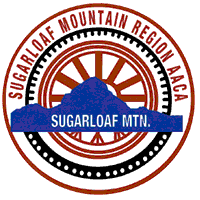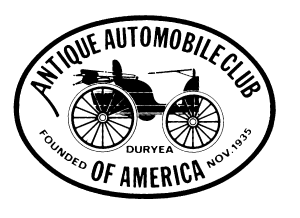 NOTICE: THIS WEBSITE IS UNDER CONSTRUCTION AND NOT ALL OF THE INFORMATION BELOW IS ACCURATE. Call my cell phone at (240) 600-2906 and ask for Robert Mechner. I will try to give you precise information concerning meeting location and time of our new Bethesda Chapter of SMR.
The Sugarloaf Mountain Region is a local chapter of a national car club known as The Antique Automobile Club of America, (AACA). AACA's main headquarter is located in Hershey Pennsylvania. Our local chapter has two branches. The original branch is located in Damascus Maryland. The other branch is in Bethesda Maryland.
Our original chapter, The AACA "DAMASCUS CHAPTER" location is at the American Legion Hall, 10201 Lewis Drive, Damascus, MD 20872. We meet on the second Monday of the month at 8 PM. But we do not meet every month at this location if we have a special event such as an off site dinner party, or if a national holiday coincides with our meeting date.
The AACA "BETHESDA CHAPTER" of Sugarloaf Mountain Region.
The NEXT Meeting will be:
TIME:
7:30 p.m.
DATE: Ask Charlie Carroccio: SEE HIS CONTACT INFORMATION BELOW.
Usually 2nd Thursday of each month at the Bethesda Fire House at the corner of Bradley and Wisconsin.
PLACE:
Bethesda Chevy Chase Fire House 7:30 p.m.
6600 Wisconsin Ave
Chevy Chase, MD 20815
(at the corner of Wisconsin Ave and Bradley Blvd)
The meeting will temporarily be held at the Bethesda Chevy Chase Fire House, until the
renovations at Cabin John are completed.
The meeting will consist of a brief business meeting, a program, refreshments and time to
talk to other automobile enthusiast.
Should you want more information,
give me a call (301) 424-3035 ? day, (301) 279-0087 ? evenings, (610) 844-5120 ?
cell, or e-mail me.
Thanks,
Charlie Carroccio